Antalya, TURKEY
Visit Us! Free Consultation!
Ask questions now
Click Free Consultation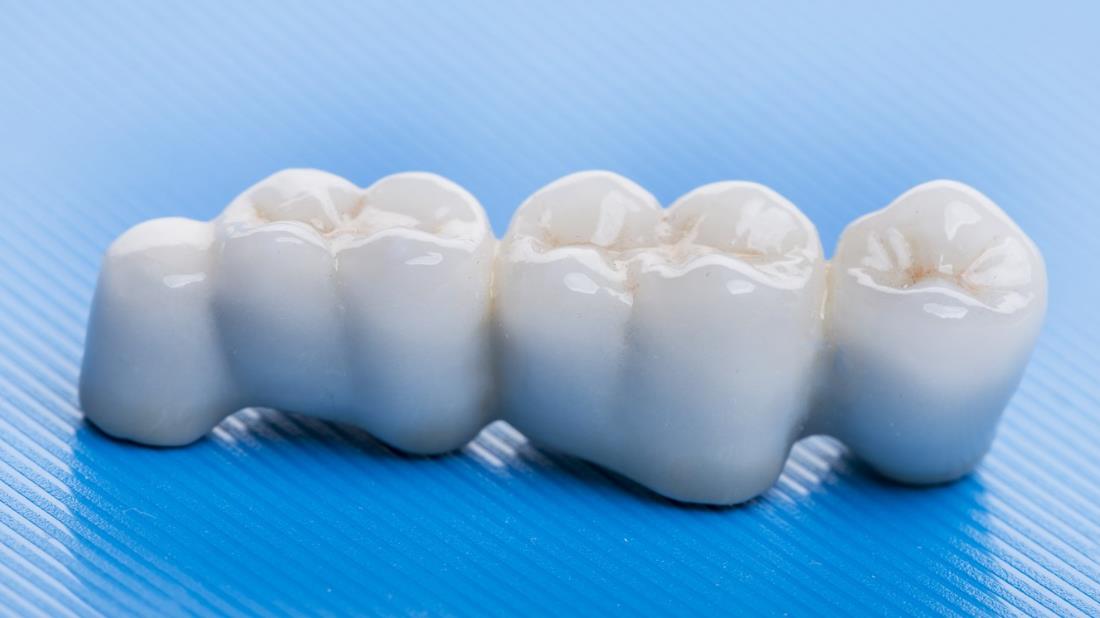 Dental Bridge Work in Turkey

Do you have any missing teeth? Let's build a bridge to bring them back! If you have one or more missing teeth, we suggest a dental bridge operation which is simply replacing the missing teeth with crowns or implants and fixing them to the adjacent teeth that are already present and healthy. Replace your teeth in the most durable way possible!
OVERVIEW
Tooth loss is a common oral problem that occurs due to several causes. Inadequate oral hygiene and external damages are the main causes of tooth loss. Apart from dental problems, tooth loss can cause also an anaesthetic appearance. Especially losing one or more teeth causes also eating disorders.
There are several treatments to fix losing teeth dental problems. If you have one or more missing teeth, you may think about dental bridge treatment. If you seek an efficient solution to tooth loss the dental bridge treatment will be suitable for your oral health and dental aesthetic appearance.
What is dental bridge treatment?
A dental bridge is a treatment that helps to fill gaps in the jaw. It is a kind of prosthesis. In the case of missing teeth and existing tooth gap problems, the treatment provides bridges. In fact, this treatment method has already been used many times. So it seems like a traditional and effective way of preventing tooth loss problems.
The procedure for a dental bridge is quite simple. In the beginning, your dentist will check how many teeth you need exactly. After the first examination, the dentist will take some measures to produce a suitable dental bridge for your mouth and tooth shapes. Before the operation, the dentist will do local anesthesia around the teeth which will be operated. So you will not feel anything during the operation. In some cases, the dentist can make thin your damaged teeth. After this, the dentist will place the temporary dental bridge which helps natural teeth to get used to the permanent dental bridge. In that stage, you should wait 3-7 days to have permanent bridges. During the having temporary dental bridges you may suffer from pain and sensation.
What are the types of dental bridges?
Dental bridges are the most usable dental treatment for tooth loss. It fixes also broken and cracked teeth. In general, there are four types of dental bridges. These are traditional dental bridges, cantilever dental bridges, implant-supported bridges, and Maryland dental bridges.
The traditional dental bridges are the most well-known among all. Those bridges are consists of one or more prosthesis teeth. In order to put this dental bridge, you will need a natural tooth. Traditional dental bridges are as durable as the natural tooth. So if you have one more tooth missing you can choose it.
Cantilever dental bridges are another dental bridge method that is used to replace the missing tooth with the new one. Actually, there is no big difference between traditional and cantilever dental bridges. But in that method, the bridge needs only one tooth instead of two. If you have so few teeth you can think about a cantilever dental bridge.
Maryland dental bridges are considered an alternative to traditional or cantilever dental bridges. In this method, there are metal and porcelain parts to stick to neighboring teeth. If you do not prefer your dental tooth to be abraded this method will be suitable for you. Maryland dental bridges are also useful for front teeth dental bridge treatments.
Implant-supported bridges are also another way to fill missing tooth gaps. If you lose many teeth you can apply this method. In this treatment method bridges are supported by dental implants. This treatment is more durable and safe because implants connect the bridges permanently.
When it comes to materials that are used in dental bridges there are several. Zirconium is well known dental material and it is used for any kind of dental treatment. It is the most durable and natural one. Especially it is used commonly for front tooth dental bridges.
Dental bridge metal is also used for the treatment. Even if the metal is durable it does not seem natural. But metal and porcelain dental bridge combinations are better for natural looking and durability.
If you want to get more information about dental bridge prices you can contact us.
BENEFITS
Regain your self-confidence by having a healthier smile.
Get rid of the stomach problems caused by eating without chewing properly.
Chew better and help your digestive system.
You can have a younger and more dynamic image.
With affordable options, you can get healthy teeth without exceeding your budget.
With long-lasting teeth, you don't have to go to the dentist all the time.
It is easy to clean and maintain.
FAQ
1. Is dental bridge treatment painful?
No, a dental bridge is not a painful treatment. But it is normal for your dental bridge to cause pain after the treatment. You can manage this pain by using painkillers.
2. When would I need a dental bridge treatment?
Dental bridge treatment is a kind of dental cosmetic surgery. If you have missing teeth or tooth decay, you can choose this treatment. Also, people having missing teeth can also make this treatment.
3. Who can be a good candidate for a dental bridge?
People who have missing teeth more than three can be good candidates for the dental bridge. Apart from missing teeth, you should have adequate jawbone density and strength and healthy surrounding teeth.
4. What can I expect during the dental bridge process?
Dental bridge treatment is a good option for people who lose more than three teeth. In this treatment, the dentist will check your mouth for diseases such as tooth decay and gum disease. In order to finish the treatment, you should visit your dentist twice. Firstly, you will have the temporary bridge and in your second session, you will have a permanent dental bridge.
5. Is the process of getting a dental bridge difficult?
The dental bridge process is a not difficult process. If you have a healthy mouth and are healthy the dentist will place your dental bridge in two sessions.
6. Are there different types of dental bridges available?
Yes, there are three dental bridges such as traditional fixed bridges, cantilever bridges, and Maryland bonded bridges.
7. What kind of foods should not you consume after dental bridge treatments?
You should not consume sticky, crunchy, tough, acidic foods.
8. How long do dental bridges last?
In most cases, dental bridges can last five to 15 years and even longer. You should give importance to your oral hygiene to increase the life span of your dental bridge.
9. How to take care of your dental bridges after the treatment process?
You can take of your dental bridges by doing regular oral hygiene such as brushing twice a day. Also, you should do routine checkups for your mouth health.
10. Do dental bridges make eating difficult?
After the treatment, you can eat as usual. In fact, dental bridges help you to eat better than before.